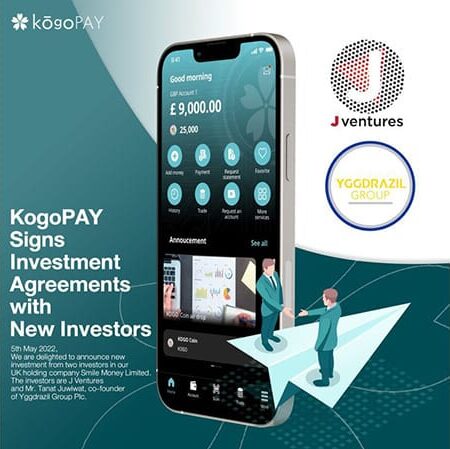 KogoPAY is delighted to announce new investment from two investors in our UK holding company Smile Money Limited. The investors are J Ventures and Mr. Tanat Juwiwat, co-founder of Yggdrazil Group public Company Ltd.
J Ventures Company Ltd is a corporate venture capital and digital platform.
Yggdrazil Group Public Company Ltd is a listed company providing services in film visual effects, animation, game cinematics and game IP. Their clients include Netflix, Pepsi and Mitsubishi.
KogoPAY's award winning CEO Narisa Chauvidul –Aw says "I'm so pleased that we have these amazing new investors with us. Their vision is very much in alignment with KogoPAY. Their expertise is unique and I am very sure that we will work very well with them in the future. We can offer our wallet system to J Ventures 700,000 customers. Yggdrasil's plan for launching their games and their expertise in gaming, cinematic and animation fields aligns well with our plan."
Thanawat Lertwattanarak, Chief Executive Officer of J Ventures commented: "We are delighted to invest in KogoPAY, a fintech with incredible potential and with social impact focus. KogoPAY's aspirations to create a versatile new operation are very much in alignment with our technology and we admire the advances that KogoPAY has made in their products and its expansion plan to GCC countries in the Middle East."
Source: LinkedIn