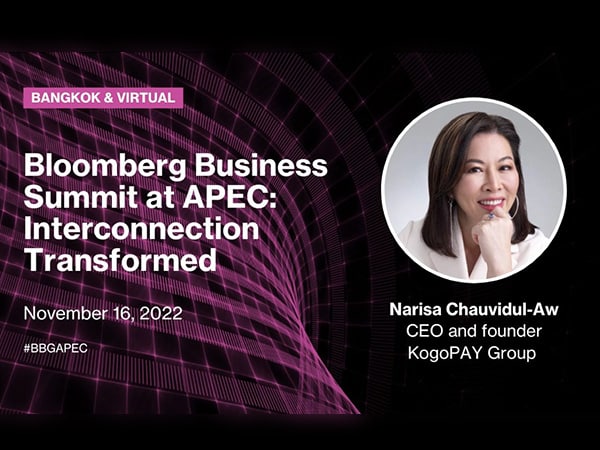 We are excited to announce that our KogoPAY CEO, Dr. Narisa Chauvidul-Aw, has been invited to speak and participate at the Bloomberg Business Summit at APEC on November 16th. The conference allows an opportunity for ideas and plans to be set in motion to help the world's economies recover from, as the organisers describe, a tumultuous three years.
Topics covered will include inclusion of women in business and the impact of women business leaders. The conference brings together leaders from all sectors seeking to foster inclusive and sustainable growth.
The event will be held at the Waldorf Astoria Bangkok, 151 Ratchadamri Road, Lumpini, Bangkok, 10330, Thailand.Dr. Narisa will be speaking on 16 Nov at 15h10 local time (GMT+7).
Source: Bloomberg